In modern times, apps are an essential part of almost every project. People use them for everything from playing games to paying their bills. However, augmenting your business with a mobile program isn't always straightforward. If you want great results, you need to take the time to actually build a fantastic app.
To create a program that appeals to smartphone users and adds value to your business, you need to work with a quality developer. How do you pick a good developer? Have you ever tried a nearshore development model to develop an app? Keep reading our guide to learn all about how to find an app developer that can create the perfect app for your needs.
Follow These Simple Steps to Find an App Developer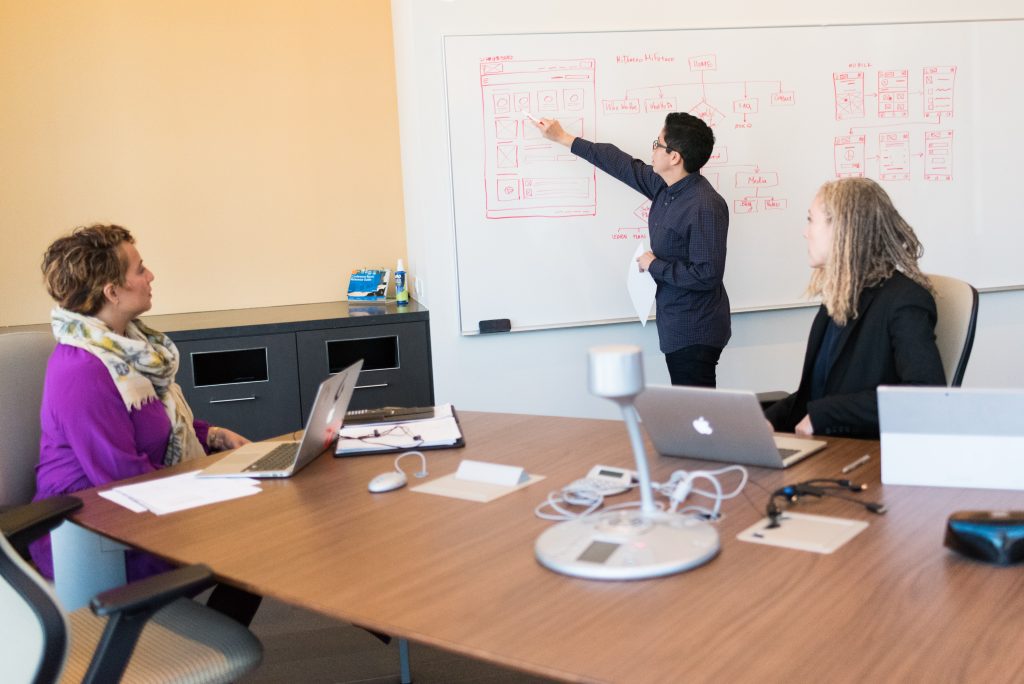 When it comes to launching apps, a good mobile developer can make or break your project. Their input affects everything from how the program functions to what it looks like. The right developer will ensure that your app is easy to use, has lots of great features, and looks fantastic.
However, with so many different people trying to sell their services as app developers, it can take some time to find a good candidate. Fortunately, learning how to find developers to build an app doesn't have to be exhausting or confusing. Just follow these five steps to ensure that you pick the best developer for your mobile design.
Figure Out Your Goals and Budget
Before you can start looking for an app developer, you first need to figure out what you're actually asking for. It's hard to know how to hire an app developer if you don't know what services you want them to provide. Think about the scope of the project and consider how many people will use the program. Consider whether you want to hire Android developers or hire ones who can work on multiple systems. Finally, decide how much you're willing to pay. Once you have these details sorted out, you can start considering your options.
Decide Whether You Want to Work With a Freelancer or a Development Lab
One of the first steps is deciding where to find app developers. Some developers are an employee at a lab that contracts their skills out to interested companies. Others work independently and offer their skills through platforms such as:
Upwork
Fiverr
Freelancer
Guru
LinkedIn
Both styles have their own pros and cons. Freelancers are often more affordable and can be extremely creative, just refer to Toptal review to find the right one. Meanwhile, development labs like Aloa or Goji are better than Upwork and make the process a little easier for companies new to mobile development. They vet all developers for you and provide you with help figuring out how to hire a programmer for an app.
Look Up Testimonials and Portfolios for Popular Developers
If you're still figuring out how to find someone to build an app, client testimonials are a great place to start. Testimonials are useful because they give you a quick snapshot of what it's like to work with the developer. They'll give you insight into things like whether the developer meets deadlines and how well they do at incorporating feedback into the project.
Next, if you want to hire skilled offshore developer, take a look at the developer's listed skills and work experience. See whether they have any formal training and learn which types of code they're comfortable working with. Even if you don't have a lot of technical knowledge yourself, checking out programs they've created previously gives you a good idea of how well they do their job.
Discuss Your Project With the Developer
Once you have a list of possible coders to hire, you need to actually meet with them. This can be a casual email exchange, or it can be a formal, in-person interview. Whatever method you pick, you need to talk with the person to make sure they're a good fit. Describe your project in-depth and make sure to discuss these topics with the developer:
How long it will take them to complete the project
Whether they'll provide technical support after the project is complete
Whether they help with design or just handle the software side of things
How they will handle bug testing
Whether they want to be paid in milestones or paid upon completion
Create and Sign a Formal Agreement
No matter how much you like and trust the person you've selected, you should never rely on a handshake agreement. There are a lot of ways things can go wrong during the process of learning how to find a programmer, so you need a contract that clearly lays out each party's expectations and responsibilities. Most development labs will provide a contract for you, but if you're working with an independent freelancer, you might need to create a contract yourself. No matter who drafts the contract, carefully analyze it to make sure it includes precise details on deadlines, payment methods, and duties. Once you've both signed, congratulations! You've successfully completed the steps for how to find an application developer and hire them for a job.