Front-end developers get the smallest piece of the pie, with an average of $49,000 in annual salary. Back-end developers are a bit more pricey, at an average of $53,000 in annual salary.
Full-stack developers who combine the two above roles don't get a much better deal for performing two roles at once – their average annual salary is $54,000. Here's the kicker though: most surveyed developers consider the compensation (18,3%), or the technologies they'll be working with (17,3%) as the most important factors when choosing a new job. Only 10,3% of developers chose the ability to work remotely as a top priority when evaluating job opportunities.
Theoretically, that's good news for entrepreneurs because you could conclude from this data that if you pay more than your competitors, developers will gladly relocate to work in your office… which is exactly what Google, Facebook, and other software industry giants do, because they have the budget and the capabilities to source, hire remote full stack developer, and relocate the best of the best.
But let's get back to earth and face the reality that most start-ups and SMBs have to deal with. Here are the main challenges of SMBs as outlined in the Top Technology Trends for SMBs survey conducted by Gartner in 2017:
Source: Gartner 2017
The smaller businesses (in blue) indicate hiring the right people as the primary obstacle to growth and success, whereas larger businesses identify technology selection as their largest obstacle. Both of these data points can be useful for any business expecting and planning for growth.
With a slight interpretive twist, we can make the above data set a bit more revealing. The following chart shows which obstacles become more significant as the company itself moves up the size spectrum from small to midsize.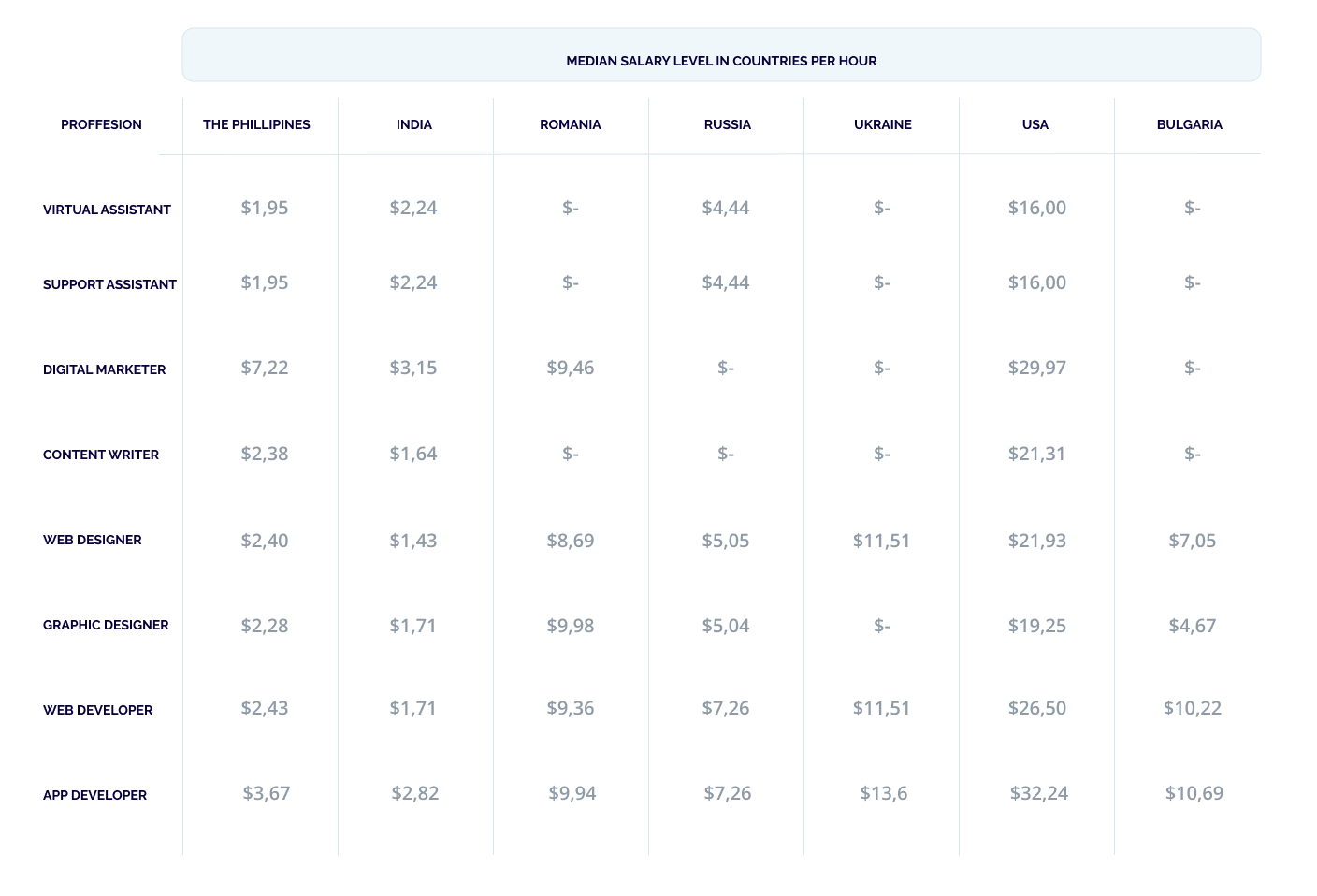 Source: HubStaff
This doesn't give us the whole picture, because it's hard to compare hourly rates to annual salaries, but let's fix that, focusing only on the last two rows – "Web Developer" and "App Developer".
Web Developers have an average annual salary of:
$5.132 in The Phillipines
$3.611 in India
$19.768 in Romania
$15.333 in Russia
$24.309 in Ukraine
$55.968 in USA
$21.584 in Bulgaria
Whereas App Developers have an average annual salary of:
$7.751 in The Phillipines
$5.955 in India
$20.993 in Romania
$15.333 in Russia
$28.723 in Ukraine
$68.302 in USA
$22.577 in Bulgaria
Another source shows us a bit of a different selection of countries along with the average hourly rates for freelance software development: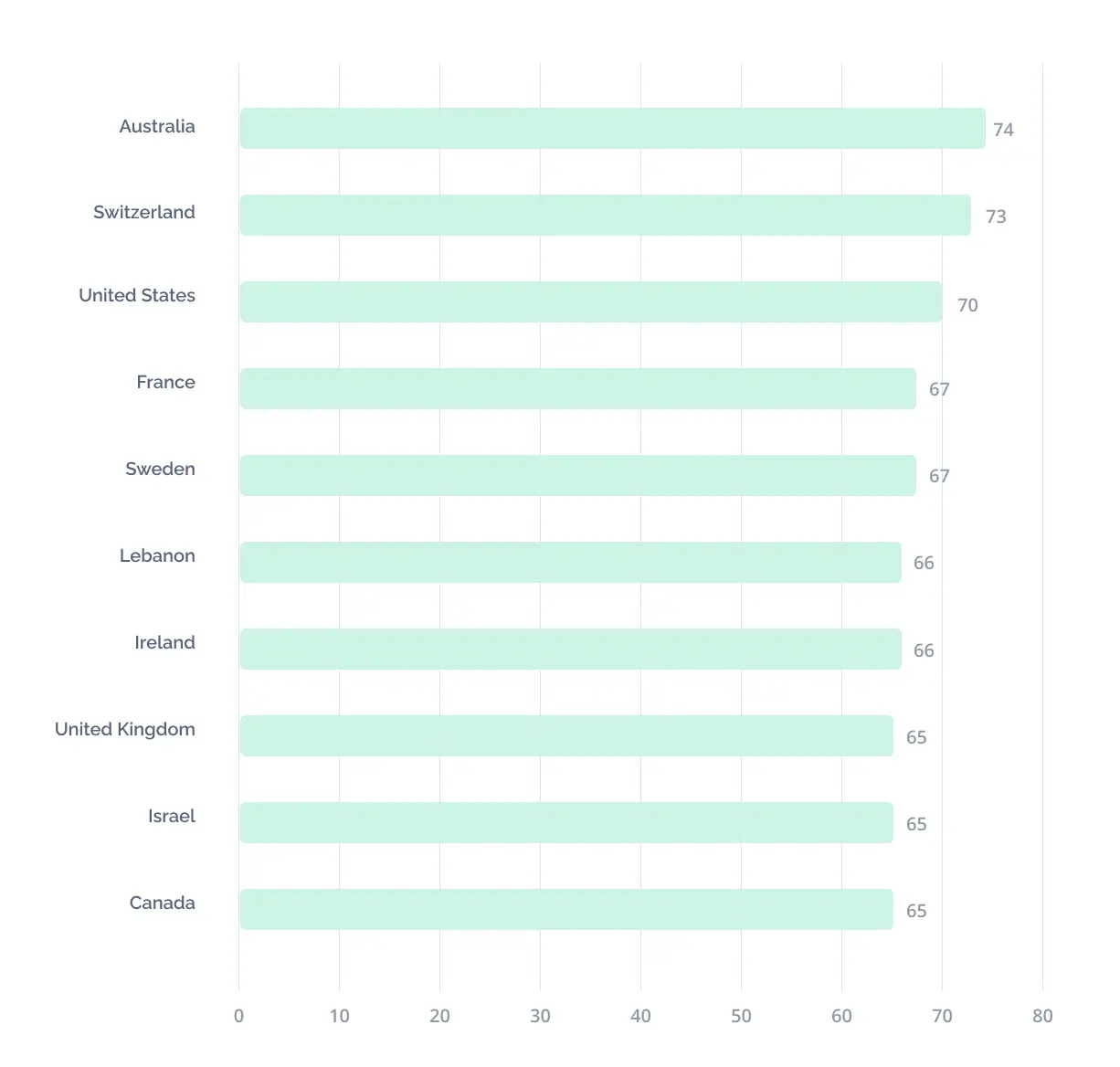 Source: CodeMentor
Compared to previously listed countries, you don't even need to translate these hourly rates into annual salaries to realise that in developed countries, with high penetration of tech hubs and big business, the rates for hiring freelance software developers are much, much higher.
Hiring a ukrainian software developer or python developers in Ukraine costs almost 7 times less to hire than an Australian developer!
That's just how the global market works – we don't have much influence over software development rates around the world, but we can adapt to it.
What entrepreneurs can do with this information is stop restricting your hiring initiatives to your local market. You can find great remote developers in less developed markets, for a much smaller price, and without sacrificing the quality of your end product.